28 April 2006 - Roos Langenhuijzen held her oral lecture for school on location.
It was nicly crowded with about 22 children in the mill.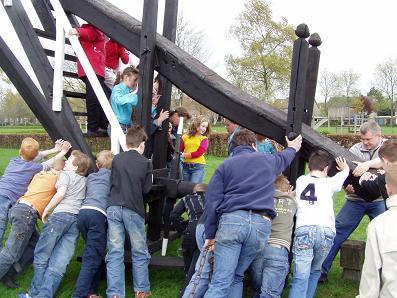 Turning the windmill into the wind was very easy with the help of so many hands. We made an extra revolution to distribute the green soap on the mill-seat. This was no problem for the children.
Fortunately the weater was in our favor because it made it possible that we even could grind some wheat.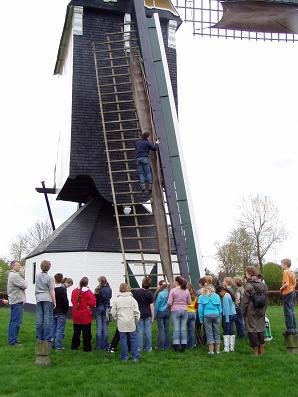 at the end Roos treated every classmate on a little bag of pancake flour.